The PPA creative design and online marketing team brings a fresh outlook and a dynamic blend of enthusiasm and experience to your project.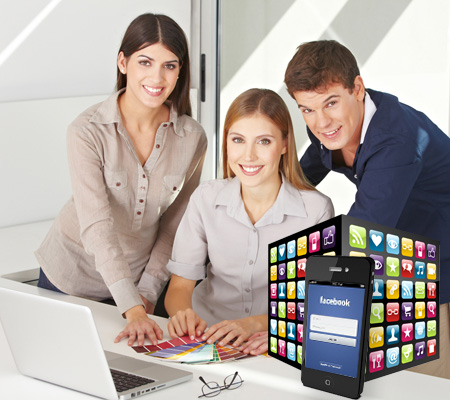 Our design solutions commence with us listening to an outline of your brief to find out the requirements and objectives of your organisation. We then infuse our creative skills to create dynamic and innovative design outcomes that are eye-catching and effective.
Whether you are looking to reach out to new customers, or to create a lasting impression on your current clientele, Purchase Point Australia can create something that will exceed your expectations.
Our design team can also help you either create a web presence or build and manage your existing website to help you communicate with your current and potential client base with a consistent look and feel.
The internet presents a unique medium that, when utilised correctly, can quite literally place the entire world at your fingertips. As the web has evolved and spread across the globe, opportunities for savvy business owners to utilise this new marketing conduit have grown.
Social media marketing is just one aspect of the growing online marketing explosion that your business can employ to grow awareness. The trick is figuring out how to turn posts and tweets into dollars – that's where our young and savvy staff comes in. We can show you how to profit from the amazing advertising potential of websites like Google, Twitter, Facebook and YouTube.
Contact the team at PPA today to find out about our design and online marketing service, which can increase awareness of your organisation and brand!